---
solo exhibition


---
Nataša Skušek
CV

6. – 27. 10. 2023


opening
6. 10. at 7pm



curator
Mojca Grmek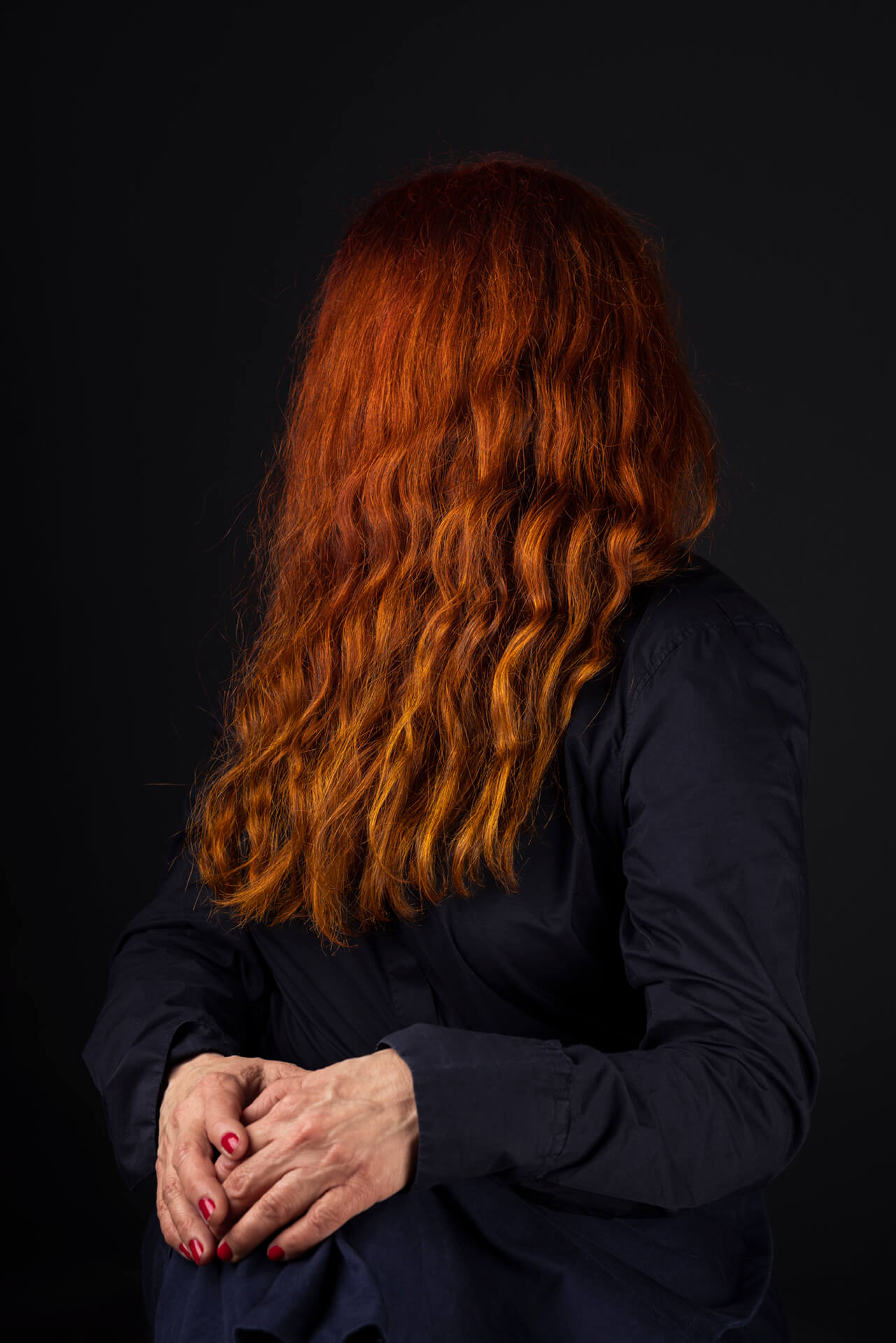 Nataša Skušek is a visual artist of the middle generation. She is a sculptor by training, but her artistic work moves between different mediums and practices. She works with sculpture, installation, video, photography, printmaking, performance and interventions in the public space. In addition to visual art, she has also been drawn to literature in recent years and works in the form of short stories. In both areas, she focuses on themes revolving around gender relations, eroticism, sexuality, the body, motherhood, family, feeding, food production, and so on. In this context, she is particularly interested in the possibility of women's self-fulfilment through social, cultural and personal realisation, which always stems from (her own) everyday experiences.
The starting point for this exhibition is a collection of short stories that the artist published last year under the title Dog Luck (Pasja sreča). Several of the exhibited works refer to this collection in one way or another. One of these is Bed, which portrays a series of short stories with erotic content from the book entitled Sexcount (Seksštevanka) in the form of embroidery. The title work of the exhibition is also taken from the book and visually summarises a story entitled CV, in which the artist describes her experiences with various intoxicants through a series of notes.
The fact that the artist's literary as well as visual work is rooted in (her own) everyday experiences is also shown by works where the connection to the book is not obvious at first glance, such as the pieces that refer to the artist's main source of livelihood on several levels – including the title Handicrafts – or the works Garden I and Garden II, which reflect the artist's passion for gardening. The exhibition is rounded off by a video entitled Self-Portrait, which consists of a series of photographic portraits of the artist in which a dynamic is created by the relationship between the lit areas – the artist's face surrounded by bright red hair and her hands – against a dark background. The video draws from the rich history of portraiture, which always seeks to portray the sitter in a representative manner – a fitting conclusion for an exhibition entitled CV (curriculum vitae), that is, an exhibition that summarises the artist's creative biography.
---
Nataša Skušek
studied Sculpture at the Academy of Fine Arts and Design in Ljubljana, where she graduated in 2002 and obtained a master's degree three years later. During her studies, she received the University Prešeren Award. She has presented her works in many international exhibitions, the most prominent being the International Festival 8 March in Yerevan (2005), 2nd Feminist Festival FemFest in Zagreb (2007), 2009 Incheon Women Artists' Biennale in South Korea (2009), Feminist Art in Slovenia in Ljubljana (2010), 25th International Festival of Contemporary Arts – City of Women in Ljubljana (2019) and Prints and Impressions 2 in Ljubljana (2022), as well as many in solo exhibitions, among which the following stand out: Mother, Nurse, Wife, Caregiver, P74 Centre and Gallery, Ljubljana (2006), Insideout, Hiša kulture in Pivka (2013) and Real Man, Alkatraz Gallery in Ljubljana (2014), Babe Year, Alkatraz Gallery, Ljubljana (2019), Spring Clean, Simulaker Gallery, Novo mesto (2022). Her works are also held in many private and some important public collections. She lives and works in Ljubljana.
natasaskusek.wordpress.com
Special thanks: Jaka Babnik, Lea Culetto, Saša de Gleria, Gobnjak, Jelena Isak Kres, Karmen Gombač, Katja Skušek, Mladen Stropnik.

Cover photo: Jaka Babnik.

---
Exhibition programme
Small but dangers
solo exhibition
5. – 27.1.2024
---

Education programme


---
Creativity programme
Poems in Prints / Maksa Samsa
printmaking workshop and exhibition

3. – 7. 6. 2024
---
Društvo Hiša kulture v Pivki
Snežniška cesta 2
6257 Pivka
Slovenia
Opening hours during the course of the exhibitions:

Tuesday–Thursday 10.00—14.00
Friday 14.00–18.00
Saturday 9.00–13.00
---

The Hiša kulture gallery in Pivka programme is supported by the Ministry of Culture of the Republic of Slovenia, the Municipality of Pivka and everyone who makes a donation of any amount.