---
Mojca Grmek
artistic director and curator
031 286 528

Silvija Šutej
head of Education Programme
040 372 702

Leon Zuodar
head of Creativity Programme
031 768 427

Jure Šajn
web and graphic design

Simon Avsec
photography

Marko Šajn
social networks

Arven Šakti Kralj
Slovenian-to-English translations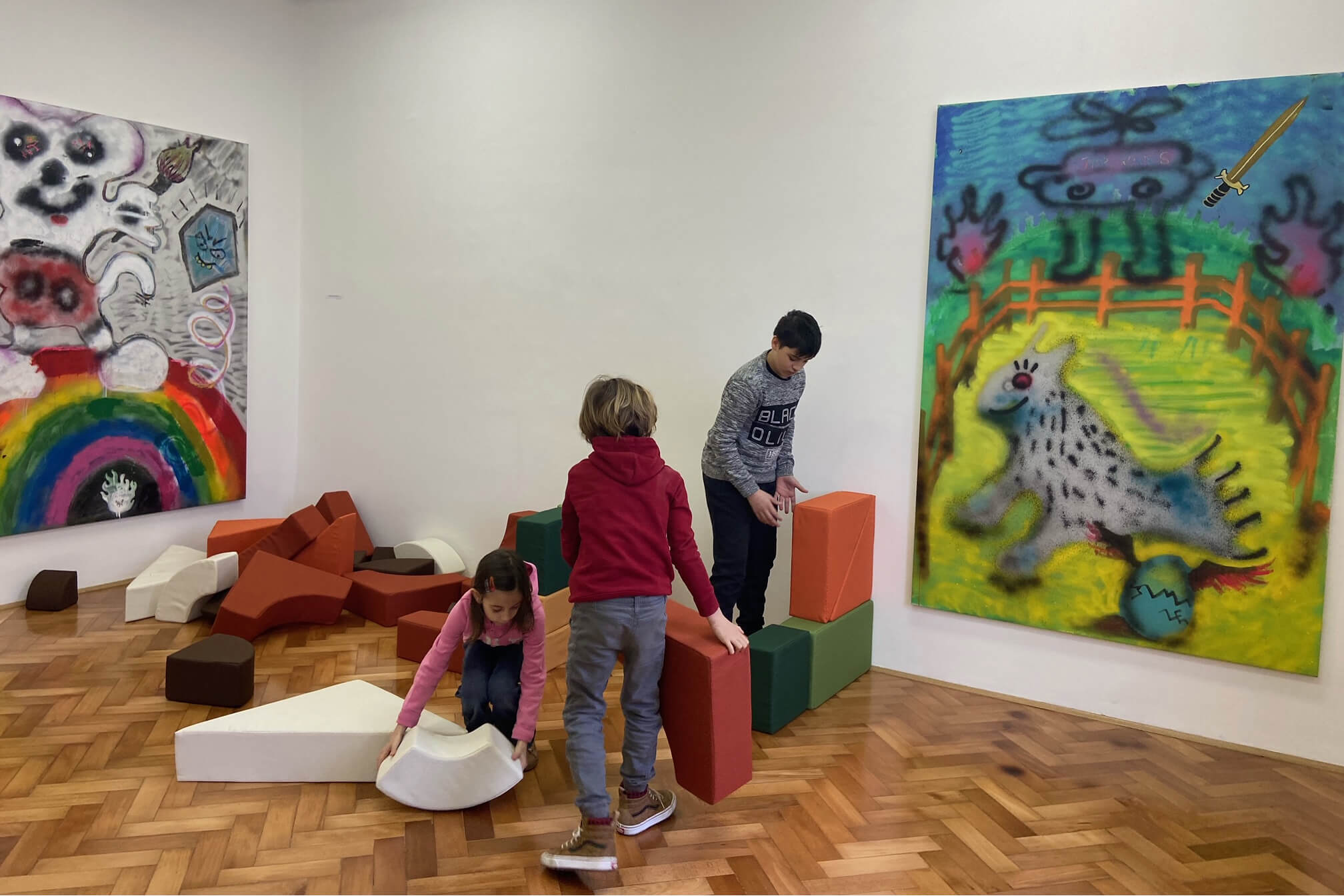 The story of Hiša kulture began in 1998 when a group of artists occupied an empty space in the centre of Pivka and arranged it in such a way that a wide range of cultural activities became possible. Here a programme began to unfold that covered the entire field of contemporary urban culture, and the gallery has consistently been a focal point of these activities. The new team that took over Hiša kulture in 2013 put the gallery programme at the forefront and began to develop and expand it with various funding programmes. Today Hiša kulture is the most important contemporary art gallery in the region between Ljubljana and Koper.
The programmes of Hiša kulture present contemporary trends in the visual arts, with a focus on unconventional and progressive authorial approaches. Special attention is paid to young and independent artists whose work shows an interest in social issues, a critical attitude towards the existing and an exploration of alternative worlds. In this way, the gallery aims to contribute, within its means, to creating a better society.
The gallery's guiding principles for its programming are relevance, independence, critique and freedom.
gallery ground plan (PDF)
---
Exhibition programme
Nataša Skušek
solo exhibition
6. – 27. 10. 2023
---

Education programme


---
Creativity programme
Poems in Prints / Maksa Samsa
printmaking workshop and exhibition

3. – 7. 6. 2024
---
Društvo Hiša kulture v Pivki
Snežniška cesta 2
6257 Pivka
Slovenia
Opening hours during the course of the exhibitions:

Tuesday–Thursday 10.00—14.00
Friday 14.00–18.00
Saturday 9.00–13.00
---

The Hiša kulture gallery in Pivka programme is supported by the Ministry of Culture of the Republic of Slovenia, the Municipality of Pivka and everyone who makes a donation of any amount.