---
group exhibition
---
Green, how I want you blue
Nina Čelhar
Tomaž Hartman
Jože Marinč
Mia Paller
Plateauresidue
Nina Slejko Blom


8. – 29. 9. 2023
opening
8. 9. at 7pm

curators
Lela Angela Mršek Bajda
Mojca Grmek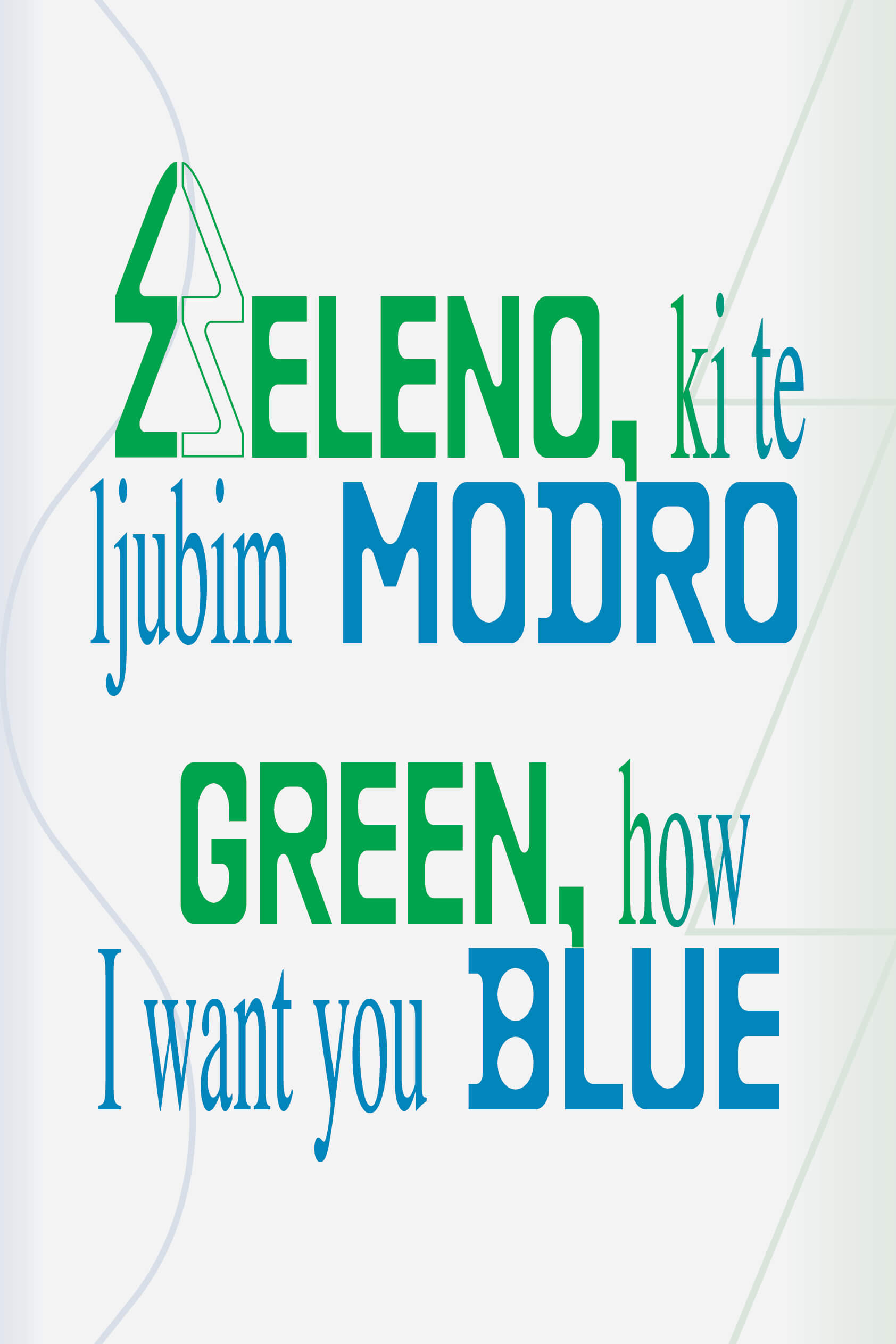 The exhibition
Green, how I want you blue
is essentially conceived as an exploration of the connections between two neighbouring landscapes, the regions of Pivka and Kočevje, which are comparable in terms of natural features and social history, but weakly connected culturally. In an attempt to fill this gap, the curators came together for the first time with the exhibition
Vojska v mestu / Army and the City
(2020) in a
gallery
and
online
presentation, where they highlighted the army as a central common point. This time, they have chosen the forest as the link between the two landscapes.
The forest largely surrounds Pivka and Kočevje and shapes the living pulse of their immediate environment. While Pivka is enclosed by Snežnik Forest from the east, Trnovo Forest from the north and the Brkini Hills in the west, the forests in Kočevje cover 91% of the area and include the protected primaeval forests of Rajhenavski Rog and Krokar. In both areas, the forest is important for the economy and as a tourist or educational destination, and its influence is also reflected in cultural and artistic production.
The curators have selected 3 artists in each of the areas – these are Nina Čelhar, Tomaž Hartman, Jože Marinč, Mia Paller, the Plateauresidue duo and Nina Slejko Blom – and invited them to contribute their works. The starting point was the idea of the forest as a metaphor, as is also indicated by the title, which refers to a well-known poem by the Spanish poet Federico García Lorca.
The exhibition is conceived to consist of two parts, which allows for two readings. In the gallery, where the works function through their material presence, meaning derives from their interrelations. However, in the online presentation, which shows images of the same works embedded in different ways in a (real) forest environment, the meaning arises from the relationship between the work and the whole (the forest). In this concept it mirrors the forest-tree relationship: the gallery installation foregrounds the whole as a rounded entity since the narrative of all the works is presented together and simultaneously, while in the online installation, the multi-layered character of each work and thus the individual perspective of its creator comes to the fore.
---
Exhibition programme
Small but dangers
solo exhibition
5. – 27.1.2024
---

Education programme


---
Creativity programme
Poems in Prints / Maksa Samsa
printmaking workshop and exhibition

3. – 7. 6. 2024
---
Društvo Hiša kulture v Pivki
Snežniška cesta 2
6257 Pivka
Slovenia
Opening hours during the course of the exhibitions:

Tuesday–Thursday 10.00—14.00
Friday 14.00–18.00
Saturday 9.00–13.00
---

The Hiša kulture gallery in Pivka programme is supported by the Ministry of Culture of the Republic of Slovenia, the Municipality of Pivka and everyone who makes a donation of any amount.